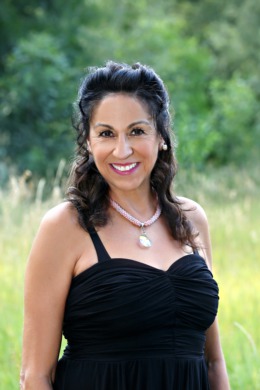 Brenda Martinez- Lease to Own Agent-Expert - Broker Associate/REALTOR®  
READ MY BLOG ON LEASE TO OWN HERE
Brenda Martinez, The 'Go Giver' Real Estate Advisor and Lease To Own Agent-Expert, is a heart-driven lifetime real estate investor and proud Colorado native. She's been professionally involved in the real estate industry for over 25 years; impressively, she's never rented, always owned. Brenda's business covers three different facets of real estate; she is a real estate broker, a real estate investor, and lease to own agent-expert. Martinez Real Estate Invest has been working with Renters for over 25 years and have partnered with a private equity investor that purchases qualifying homes that are for sale and then rents the home to approved applicants, making home ownership a reality for more people. 
Anybody who has a license can sell real estate, but when it comes to making one of the most important decisions you'll ever make in your financial life, you want more than somebody with a license, you'll want to call Brenda! Her clients have been coming back to her for help in moving up for their growing families, downsizing for retirement, investing in income property or short-term rentals. New buyers come to Brenda for help in navigating their way to buying their very first homes to Renters leasing to purchasing their first home.
 Real Estate Agent-Broker Associate
My goal is to assist you to sell your property at the best selling price to net you the most amount of money, in the shortest time frame with the least amount of problems.
For Buyers, my goal is to find you just the right home, at the best price, in the right time, with the least amount of problems.
Lease with a Right To Purchase – Agent/Expert
Welcome to your Dream Rental Home!  Educating and giving Responsible Renters a path to home ownership a reality is full-filling and rewarding. Please click here for more information.

Real Estate Investor
I assist you in 'selling' your home quickly; any size, location or as-is condition with a win-win solution to make the sale of your house a smooth, easy transaction for you. There are no commissions involved because we represent ourselves as the buyer, and you represent yourself as the seller and typically a cash transaction resulting in a quick close.